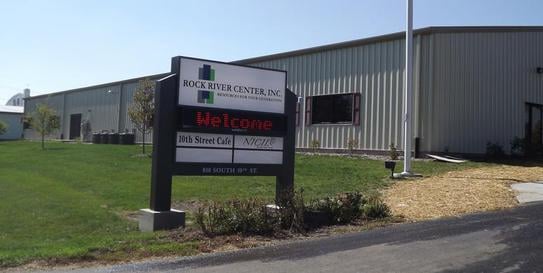 What's "Happening" at Rock River Center?

RRC Celebrates Father's Day Monday, June 17, 2019
We will be honoring Dad's at Rock River Center on Monday, June 17, 2019. A selection of treats will be
served beginning at 9:00 a.m. in the Rock River Center cafe.

Noontime Knowledge, Thursday, June 20, 2019
Rock River Center, 815-732-3252 or [email protected]
Buffet Lunch served from 11:30a.m. to 1:00p.m.
Outdoor grilling with sides & a drink: $8 per person
(Carry-outs available); Reservations by June 18th
Stay if you wish at 12:00 p.m. for Dr. Carri Anderson, Alpine Chiropractic, "Healthy Eating & Stretching"

First Day of Summer Ice Cream Social
We will kick off the first day of summer with an Ice Cream Social! It will be held at Rock River Center; 810 S. 10 th Street, on Friday, June 21, 2019 from 1:00 until 3:00 p.m.
Ice Cream will be served at 1:00 p.m., while supplies last. Your entertainment for the afternoon is
Denny Jacobs and Mike Bratt.
The ice cream will be provided. Attendees should bring an unopened, packaged topping of their
choice.
There is no charge to attend, however a free will donation is appreciated.
Reservation deadline is June 18. Call the Center at 815-732-3252 if you plan on attending.