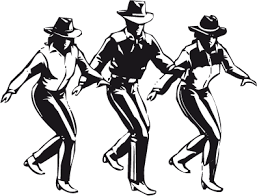 You Can Walk Indoors at RRC

Monday, Wednesday, and Friday 

8:30 am - 3:30 pm

Bring a Buddy  16 laps = a mile

​Please be considerate and refrain from walking when events are in progress.

Regularly Scheduled Activities
Monday
8:
30 am
... Pool Players
9:00 am - 3:00 pm...Veteran's Rep (2nd & 4th)
(except Federal holidays)
9:
30 am
... Quilting

10:00am... Situation Room (1st & 3rd)
12:15pm... Card & Table Games


9:00 am... Ogle County Services Network (3rd)
9:
00 am
... Wood Carvers
9:
00 am
... Boot Scootin' Seniors
10:00 am... Blood Pressure Checks
10:00 am... Caregiver Support Group (1st)
10:
30 am
... Triple Play Tuesday Program (4th)
11:
30 am
... Lunch & Bingo (4th)
11:
30 am
... Birthday Potluck Lunch (2nd)
12:00 pm...Low Vision Group (2nd & 4th)
12:00 pm...500 Cards (1st & 3rd)


8:
30 am
... Pool Players
9:
00 am
... Crafters (see below)
9:
30 am
... Mexican Train Dominos
2:00 pm
...Living Well w/Diabetes Support Group (1st)
Prairie State Legal (3rd) by appointment only
7:
30 am
... Board Meeting (2nd)
8:
30 am
...Pool Players

9:
00 am
... Boot Scootin' Seniors

10:
30 am
... Friendly Needles (1st, 3rd & 5th)
11:00 am... Cards - "Hand & Foot"
3:00 pm... "Facing the Challenge" Cancer Support Group (4th Thurs of Mar., Jun., Sep., Dec.)


BOOT SCOOTIN' SENIORS

Have you heard of the Boot Scootin' Seniors of Rock River Center? Have you seen them perform? Have you ever thought about joining them but were afraid you couldn't keep up with their steps??? Well, here's your chance to start from the beginning!

Boot Scooters-9:00 AM Tuesdays & Thursdays

The Boot Scootin' Seniors have been steppin' and stompin' since 1993 when the first line dance classes for seniors began at Rock River Center. The group dances all year round and is invited to perform at nursing homes, assisted living facilities, and at special occasion events such as the Tri-County Opportunities Foster Grandparent Christmas Party, Pegasus "Horseshoe Ball", and the Rockford Senior Expo. The Boot Scooters are ambassadors for Rock River Center who enjoy making life happier for others. Their enthusiasm for having a good time is contagious, and the audience is quick to tap their toes and fingers to the music. Thank you, Boot Scooters, and keep on "Scootin"!

Jessica DeVries Joins Rock River Center Crafters
Jessica DeVries, Community Relations Director, Generations at Neighbors, has joined the Crafting Group on the 4th Wednesdays of the month. Each month the group will have a different theme with an assortment of craft items to work on at the Center.
Come and meet Jessica and be part of our Crafting Group. Your family, friends and ideas are welcome. RRC programs are free and open to everyone. We look forward to seeing you at our Center.

Mission Statement

The mission of Rock River Center Inc. is to provide resources,
activities
and services that improve the quality of life for Ogle County's older adults, the disadvantaged, caregivers and the greater community.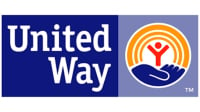 Phone: (815) 732-3252

Toll Free: (800) 541-5479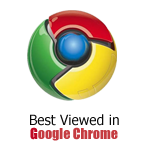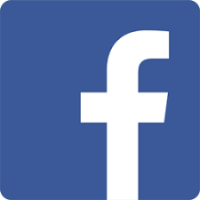 Website Designed by Rock River Center, Inc. © 2019 at Homestead™